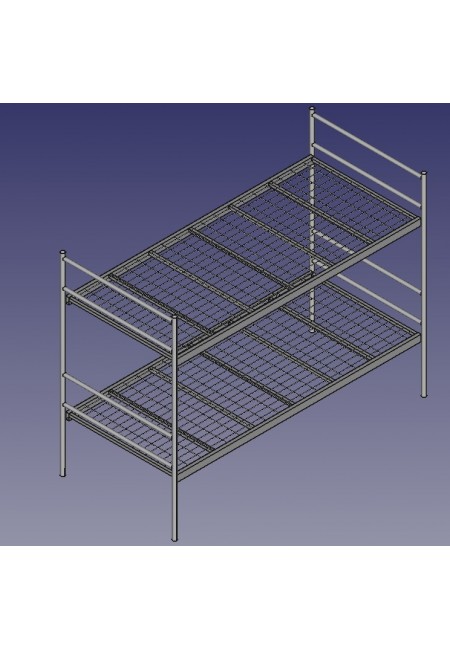 We create your custom-made bunk bed, which will allow you to have a comfortable and sturdy bed to sleep peacefully, ideal for hospitals, barracks, and for your home
A bed is mainly a structure that allows you to accommodate your mattress to make you sleep peacefully, the structure can be made of various materials. Our bunk bed is made of galvanized iron, which will give you a sturdy, stable and durable structure. It takes up little space and can let you sleep peacefully and safely.
The bunk bed made by us is designed for all those people who need a bed that takes up little space. We would like to point out that the space can be managed by you based on the measurements requested from us. This type of bed is also designed for structures. reception facilities, summer homes and military structures, which need to add significant beds to accommodate as many people as possible, and being able to manage different sizes and add two beds for each bunk bed that will be ordered is very important.
In your quote request, don't forget to specify the measurements you need to have your tailor-made cot.
INDICATIVE PRODUCT IMAGE
Unavailable product
LETTO